Prospect embraces a diversity of worship styles.
Our Sunday service is at 10:30 a.m. on Zoom. Please email prospectucc@yahoo.com to be sent the link. View past worship videos here.
While Pastor Meighan Pritchard is on sabbatical July-September 2021, we welcome Sabbatical Pastor Amara Oden.
We celebrate communion on the first Sunday of each month unless otherwise noted. Communion is open to all.
Prospect's choir sings almost every week, with many talented musicians.  Our music director Carol (Kia) Sams is a master at blending traditional church music with innovative and popular choral pieces, many of her own composition. The choir rehearses at 9:15 am on Sunday.

Children and youth of all ages are welcome in worship. Activity packets are available for families who wish to use them. Godly Play church school is usually offered during worship on the second Sunday of the month. In-person Godly Play is on hiatus during this time of social distancing. The Godly Play team has provided video lessons to families that participate.
Coffee hour follows the service every week, and is a favorite time for catching up with old friends and meeting new people.
Throughout the church year, there are a variety of additional services, including a summer outdoor service, Longest Night service in December and a Maundy Thursday service during Holy Week.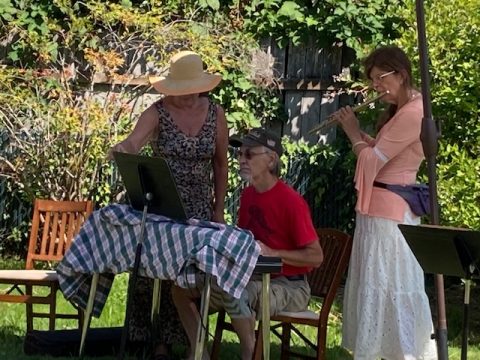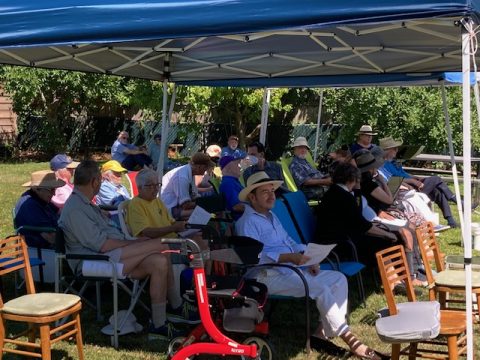 Worship Schedule
these services will be held online unless otherwise indicated.
September 2021
September 5 Fifteenth Sunday after Pentecost;
Amara Oden preaching "The Fire Inside: our consuming Call"
September 12 Sixteenth Sunday after Pentecost; Communion
Amara Oden preaching "Breath of Life"
September 19 Seventeenth Sunday after Pentecost
Guest preacher: Rev. Michael Haven, preaching "Holy Spirit, Mystery and Call"
September 26 Eighteenth Sunday after Pentecost; Amara's last Sunday at Prospect
Amara Oden preaching "Wind"
October 2021
October 3 Nineteenth Sunday after Pentecost; World Communion; Neighbors in Need
Rev. Meighan Pritchard preaching
October 10 Twentieth Sunday after Pentecost
Guest preacher: TBA
October 17 Twenty-first Sunday after Pentecost
Rev. Meighan Pritchard preaching
October 24 Twenty-second Sunday after Pentecost
Guest preacher: TBA
October 31 Twenty-third Sunday after Pentecost
Rev. Meighan Pritchard preaching