Children are welcome here!
We are finally back to meeting in person again! There is no immediate plan to restart Sunday school yet but we do have an area where children are welcome to stay during the service. There is a small table and chairs, some quiet toys and coloring materials. Look for the "pray ground" area to the left front of the sanctuary.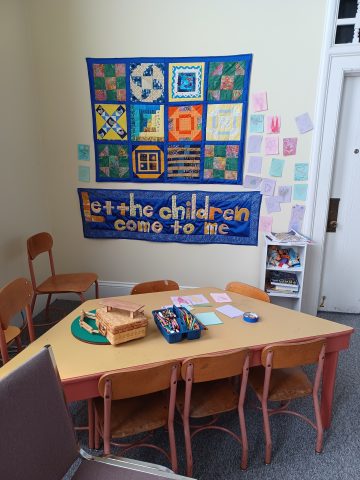 Sunday school is on hiatus until we can meet in person without masks. It is usually offered during the worship service one Sunday per month, typically on the 2nd Sunday. Children aged 3 to 10 will be invited to leave the service before the sermon and return toward the end of worship.  The lessons or stories are based on the Godly Play inter-age curriculum.  Bible stories are presented using props after which children are invited to "wonder" and play with the materials.  Then a light snack or "feast" is shared, representing communion.