Prospect has an active Social & Environmental Justice Ministry Team, which provides funding to local mission projects, educates the congregation on local and wider human service/justice and peace issues, and encourages involvement.
SEJT Values Statement
As members of the Prospect UCC Social and Environmental Justice Team, we are called by God to realize a just world.
We believe that all Creation is sacred and worthy of our respect. 
We have a responsibility to ourselves and our neighbors to work toward a world where all people have equitable access to the resources and opportunities necessary to live healthy and fulfilled lives.    
SEJT Operating statement 
To be the most effective agents of change toward a livable, equitable future, we will not only address the symptoms of injustice but also look more deeply into its causes to work for wider, systemic change.
Film Screenings
We welcomed 24 viewers to a free screening of the film series Current Revolution on Friday, April 21, 2023. These 3 short films (72 minutes total) show the possibility of a just transition to a clean energy economy where the well-being of workers and frontline community members is valued.
View the trailer HERE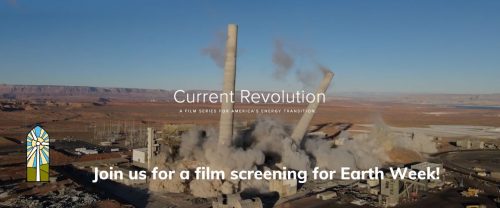 Past film screenings include such documentaries as Other Side of the Hill, Kiss the Ground, From Seed to Seed, The Devil We Know, The Wisdom to Survive, Paris to Pittsburgh,This Changes Everything, Chasing Ice, Inequality for All, Climate Refugees, Act of Faith: the Rev. Emery Andrews Story, and From the Ashes.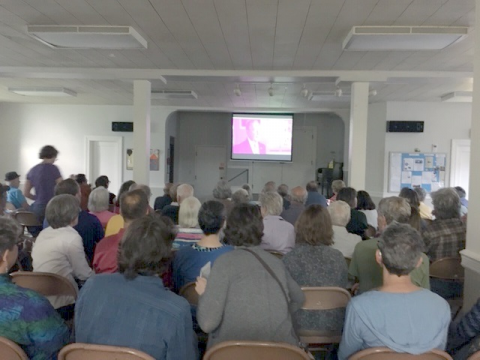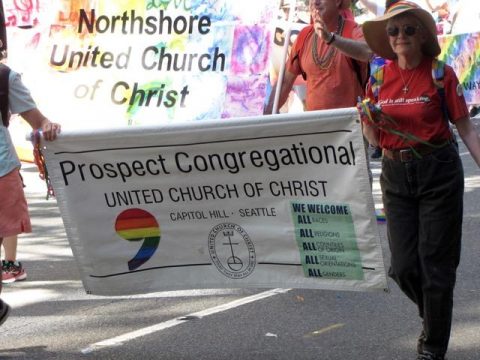 Prospect members are active in food bank, peacemaking, youth advocacy, housing, and a variety of other social service projects as volunteers and professionals. Examples include:
Prospect Enrichment Preschool was founded in 1964 by church members and for 56 years provided a preschool education for children from low-income families. Through the years, Prospect UCC continued to support the preschool by providing space, volunteers, and financial gifts. The  preschool has now closed. We hope to celebrate this long partnership and ministry when it is once again safe to gather in person. 
Community Lunch on Capitol Hill
, a twice weekly hot lunch program at Central Lutheran Church and a twice weekly hot dinner program at All Pilgrims Church provides meals for the homeless and hungry in our neighborhood. At least once a week, Prospect volunteers prepare and serve lunch for 100 - 300 guests, greet and socialize with guests, and clean up afterwards. In 2013, Community Lunch awarded Prospect the Jon Nelson Community Service Award.
     The Food Bank @ St. Mary's is a regular beneficiary of food donations collected every Sunday. Suggestions for donations to the Food Bank



The Mental Health Chaplaincy, founded in 1986 by Rev. Craig Rennebohm, is a street outreach program to the homeless mentally ill. For many years, Prospect Church provided office space and administrative support to the Chaplaincy. In 2015, MHC began a new chapter as a separate 501(c)(3) corporation, with offices at All Pilgrim's Christian Church. You may learn more about the MHC by visiting their website at www.mentalhealthchaplaincy.org.  Learn about Rev. Rennebohm's book, Souls in the Hands of a Tender God, Stories of the Search for Home and Healing on the Streets, published by Beacon Press in May, 2008 by visiting www.tendergod.com.